Original Article: March 20, 2020 | Keith Larson
Student Provisioning Services (SPS) offers a cloud-based data integration system for managing student accounts that is fully automated, cost-effective, customizable, and scalable to meet the needs of future growth.
K12 Services, LLC -SPS's Parent Company to Donate Consulting Hours to Schools in an Effort to Help Solve Remote Access Issues.
---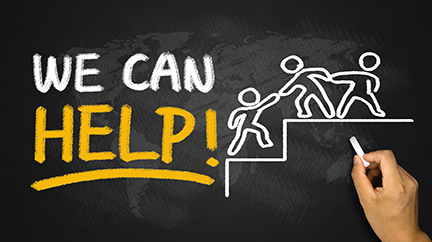 EXISTING CUSTOMERS CAN ADD STUDENTS TO SPS SERVICE FOR FREE
Normally there is a cost associated with adding students and it is pro-rated for the time remaining in the school year, however SPS will waive any and all costs related to this for the remainder of this school year.
---
The classroom environment for K12 and Higher Education has really had to undergo some substantial changes over the last few weeks. In regards to storage, the schools that we interact with on a regular basis all are at different places on the curve from on-prem solutions to cloud-based solutions for classroom instruction and interaction with students. Districts that are already 1:1 have a distinct advantage when faced with closing physical school buildings and continuing to education online.
We are finding many districts have not embraced the move to the cloud, so now they are faced with solving the problem of allowing staff, and potentially students, access resources located in physical buildings that are closed now.
There are many ways to solve this, but the idea of setting up VPN access for hundreds of staff or students is daunting and very likely to be very difficult to manage and maintain. Fortunately, Condrey Corporation has a commercial product named Aurora that allows users to access their mapped drives to your on-prem servers through a browser from anywhere. They have a special COVID-19 offer where they will give any existing Condrey customers an Aurora license through May 2020 and any district even if they are not a customer today can get a license through the end of April 2019. At the end of these time periods, they will re-evaluate the situation.
For any school that wants to accept this offer to solve this remote access issue, K12 Services, LLC will donate the consulting hours necessary to install and configure this service for your district. We want to come alongside your technology staff and help you to get through this crisis. This is a first come first serve offer, for a limited time.
---
Contact your dedicated Account Manager:
Joe Kubina
614-374-4398
jkubina@sps-k12.com